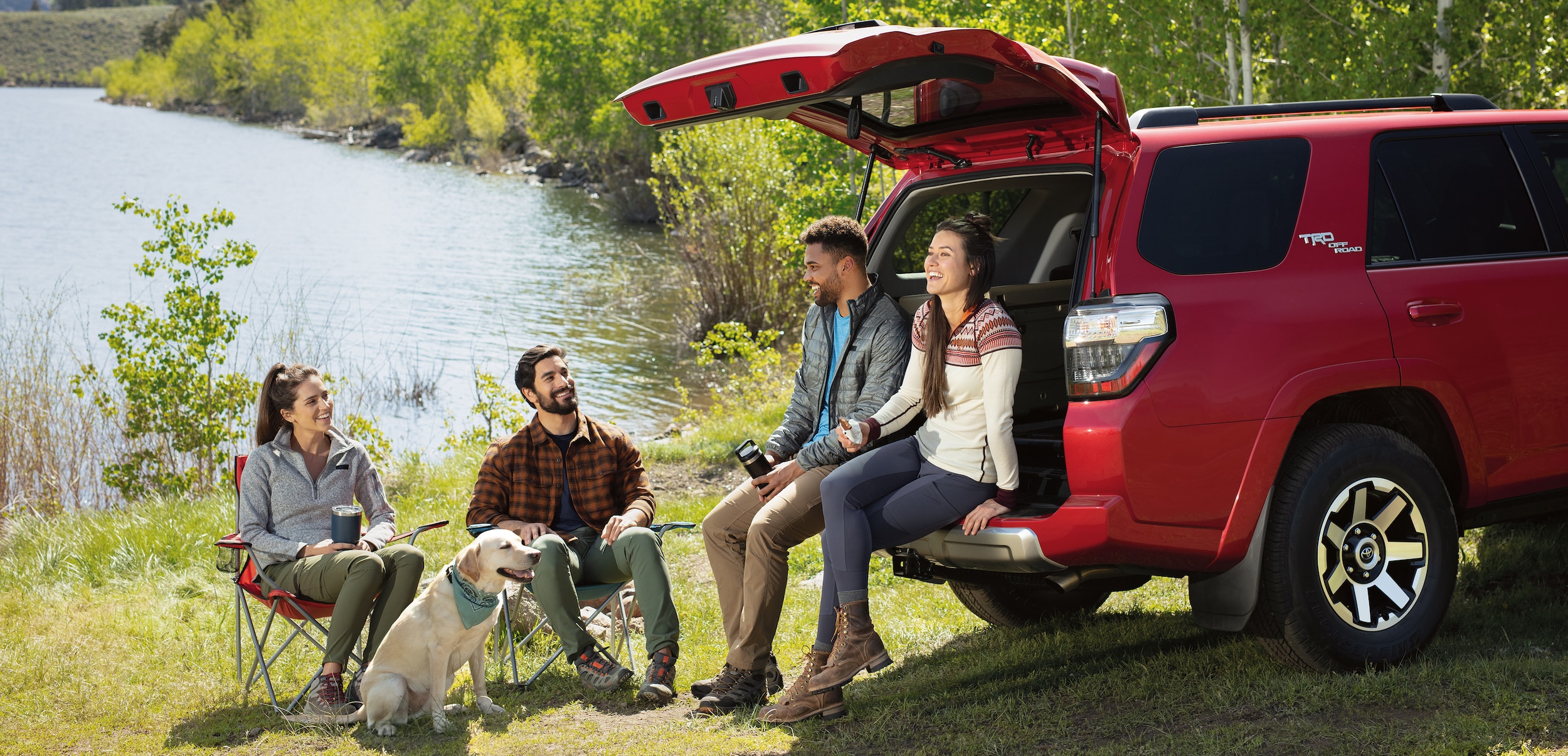 An SUV For Every Driver
Toyota has an SUV to fit every lifestyle. Whether you want a sleek compact crossover that can zip around town, like the RAV4, or are looking for something that can handle more than just paved roads, like the 4Runner or the Land Cruiser, Cavender Toyota in San Antonio has a model that'll awaken the adventurer in everyone and financing options for every budget.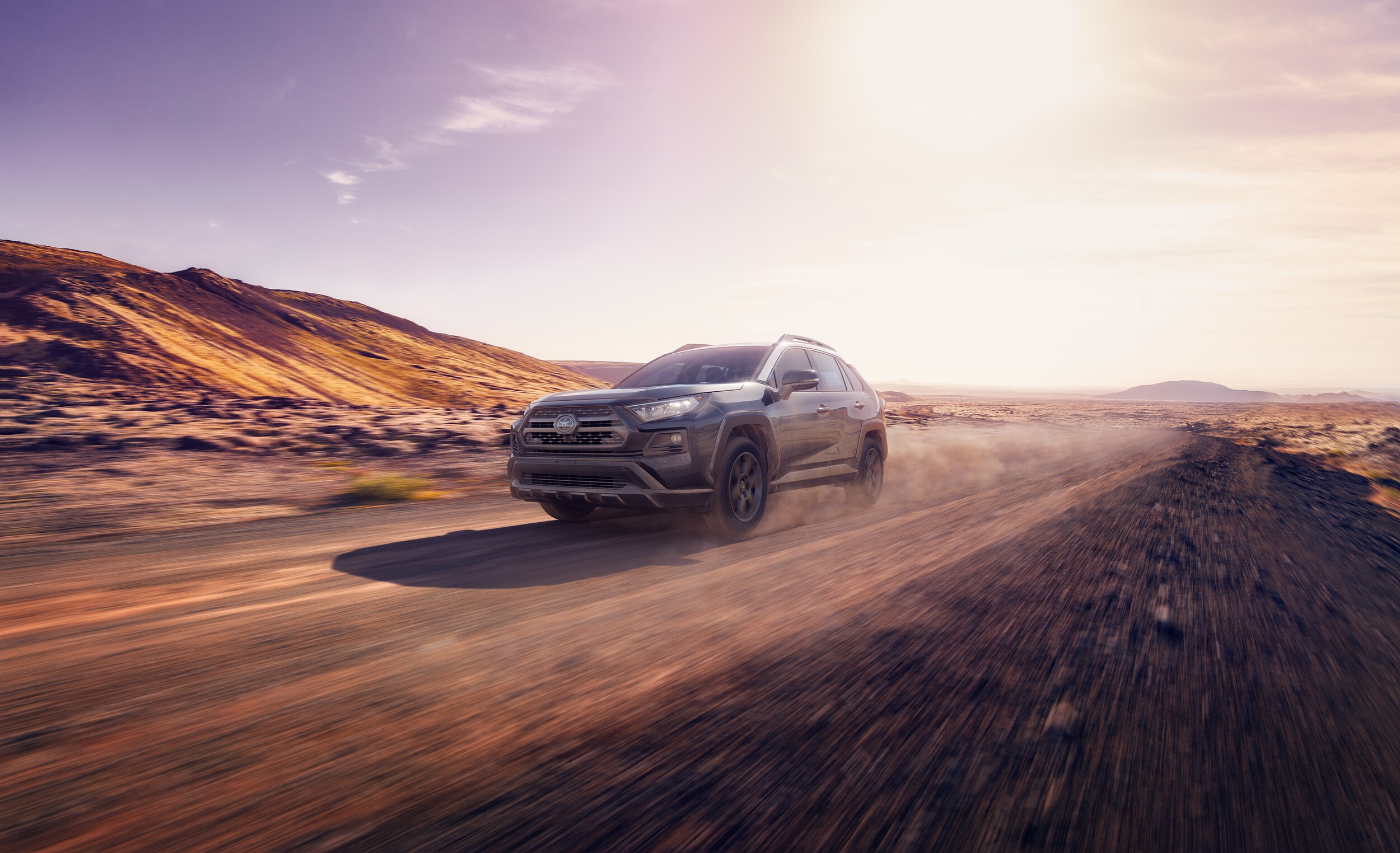 RAV4
Toyota's smallest SUV, the RAV4 still packs a punch with a 2.5-liter engine with a hybrid option. All RAV4s come standard with front-wheel drive, but all-wheel drive is optional. The RAV4 offers you the best of both worlds. While its tough angular styling is meant to evoke Toyota's SUVs and pickup trucks, it still drives like a car, making it ideal for family road trips with plenty of room for gear. And for those with lengthy excursions in mind, the standard engine gets a thrifty 35 mpg on the highway. For those interested in even better performance and fuel economy, the RAV4 Hybrid gets up to 41 mpg on the freeway, making it ideal for weekend warriors and family adventures. And if you really want to take it to the next level, the RAV4 Prime Plug-In SUV will let you go 42 miles on EV Mode and can be charged at over 26,000 stations across the U.S.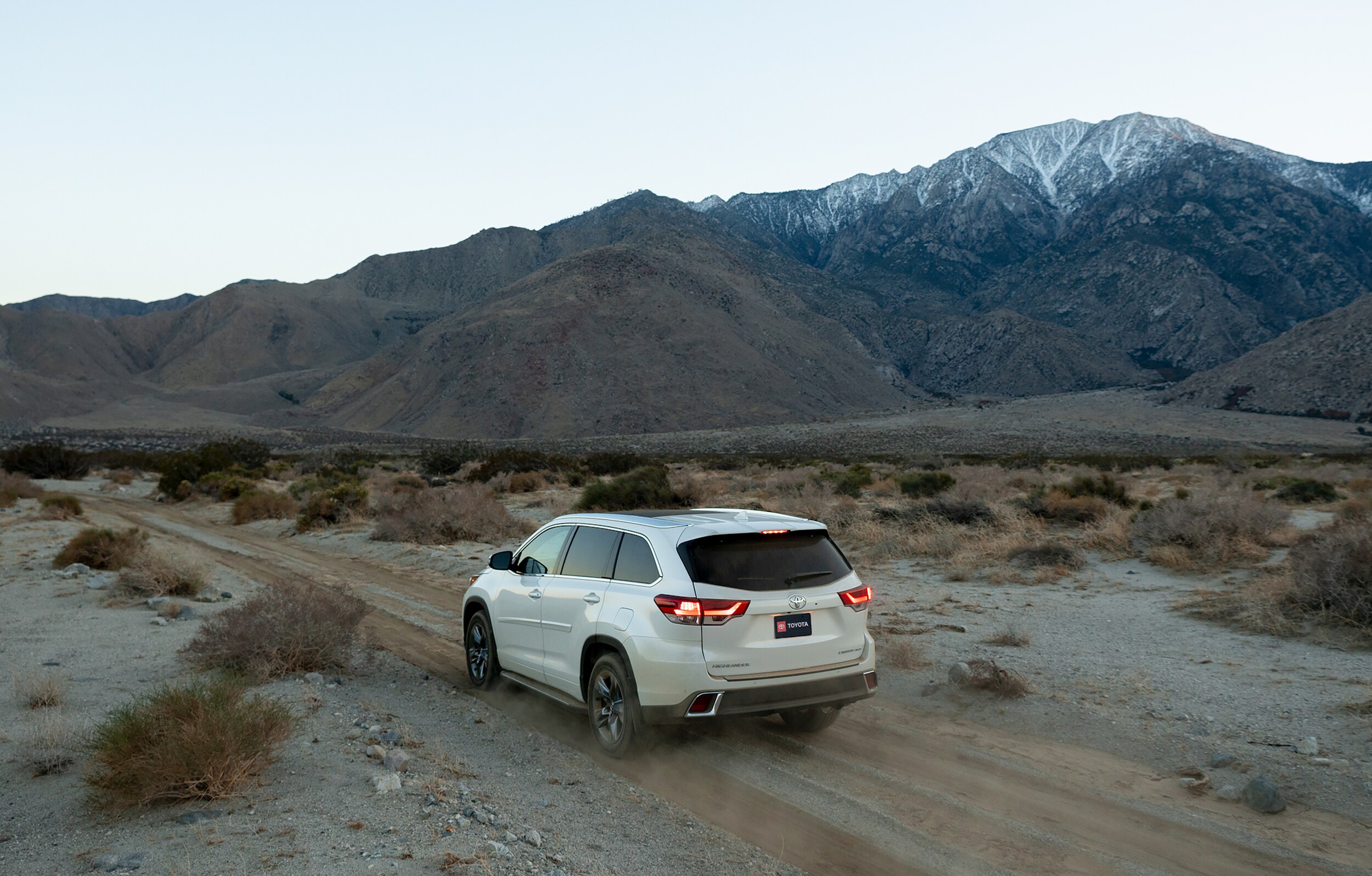 Highlander
When you need plenty of room for friends and family plus power and safety for long road trips, the Toyota Highlander has you covered. Three rows of seats mean you can fit 8 people, and the Highlander makes the most of its space, with more than 84 cubic feet of storage room. Driver-assistance technology is standard on all Highlanders, and a superior infotainment center will keep passengers happy as the pavement hums beneath you. The Highlander Hybrid is a great option for those who want all this plus superior fuel economy.
Find Your Highlander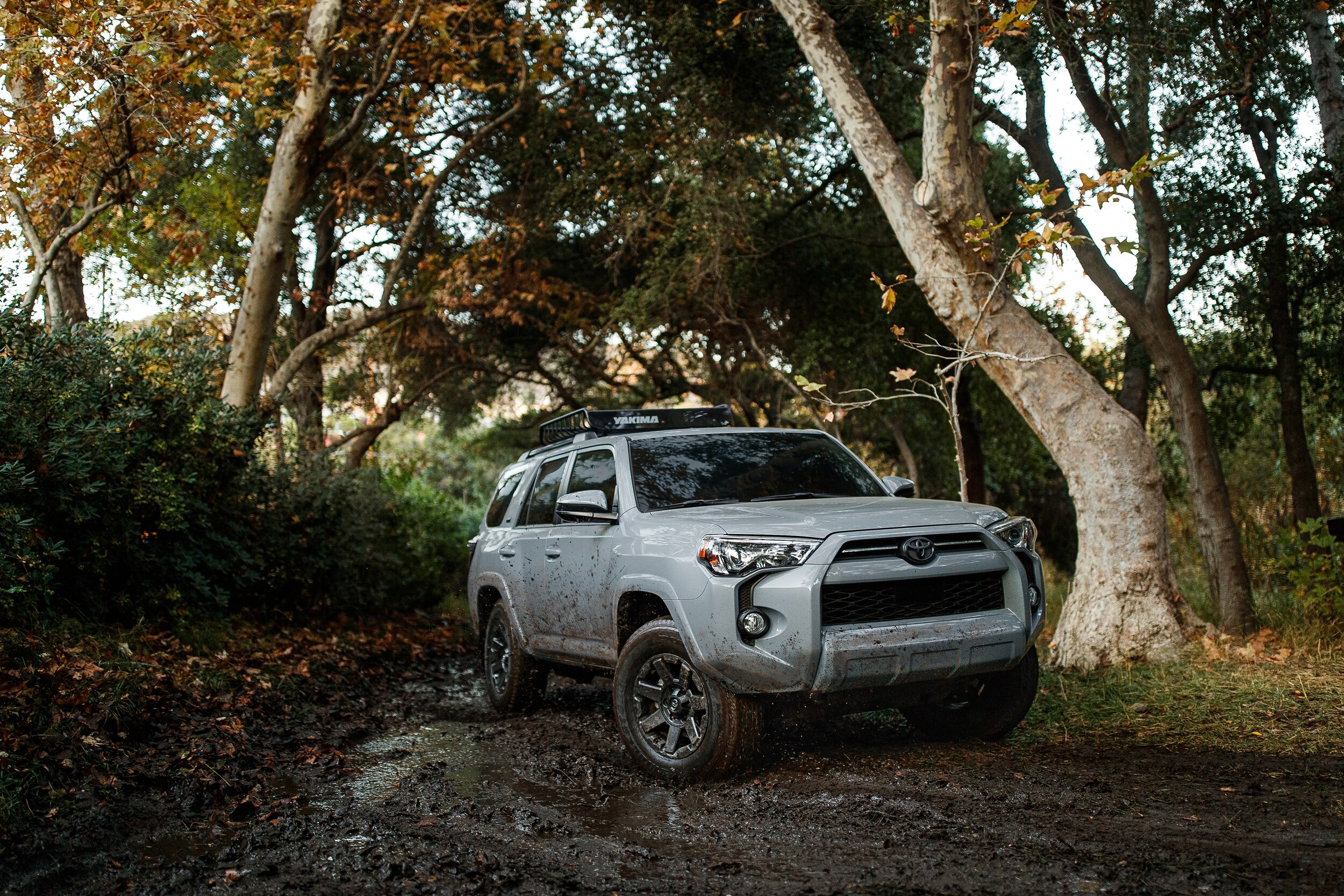 4Runner
The Toyota 4Runner is one of the most experienced mid-size SUVs on the market, and it's built with off-roading in mind. This year, they've introduced some exciting new features that let you take control of the road in New Braunfels or other destinations, whether paved or not. An optional electronically locking rear differential gives you maximum traction in slippery or muddy conditions. Also available are powertrain modes for different driving, which also include upgraded suspension and a sliding rear cargo deck. It's also good for towing, giving you 5,000 lbs. of power that rivals that of competitors like Ford and Jeep.
Find Your 4Runner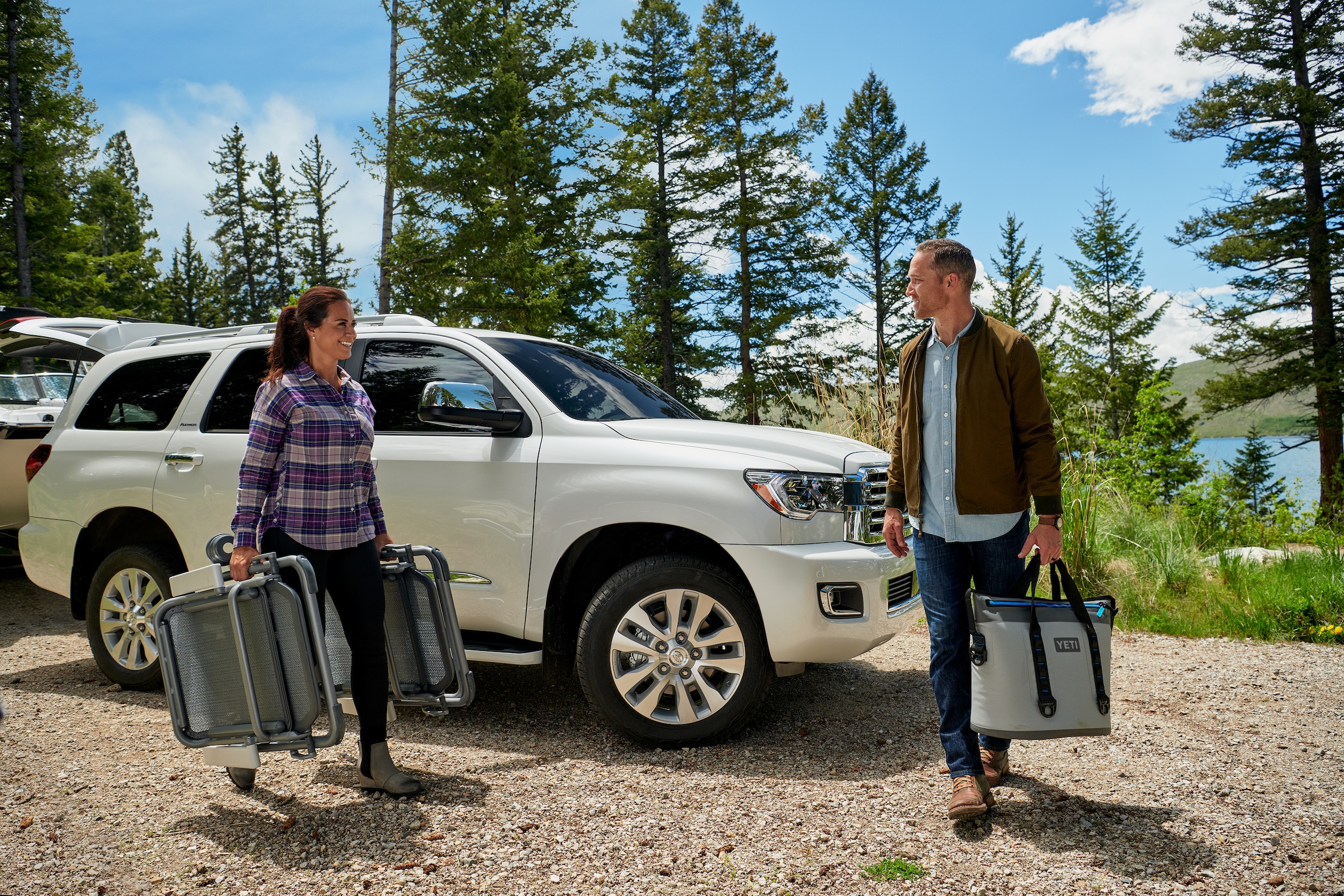 Sequoia
If you're looking for the ultimate vehicle for family trips, the Toyota Sequoia has you covered with superior power, room, and safety measures. It boasts a tough 381-hp V-8 engine with a six-speed automatic transmission and either rear- or four-wheel drive. It can also tow up to 7400 lbs., making it perfect for hauling a camper or a trailer. The Sequoia has 154 cubic feet of passenger space, with three rows of seating, making it comfortable for adults and children. And to prevent the usual seat kicking and "Are we there yet?" queries, the new Sequoia includes Apple CarPlay® and Android Auto™, a Wi-Fi hotspot, and a 7-inch touchscreen infotainment system. Finally, the Sequoia offers several standard safety features that are usually considered optional, including automated emergency braking, lane-departure warning, and adaptive cruise control.
​
Find Your Sequoia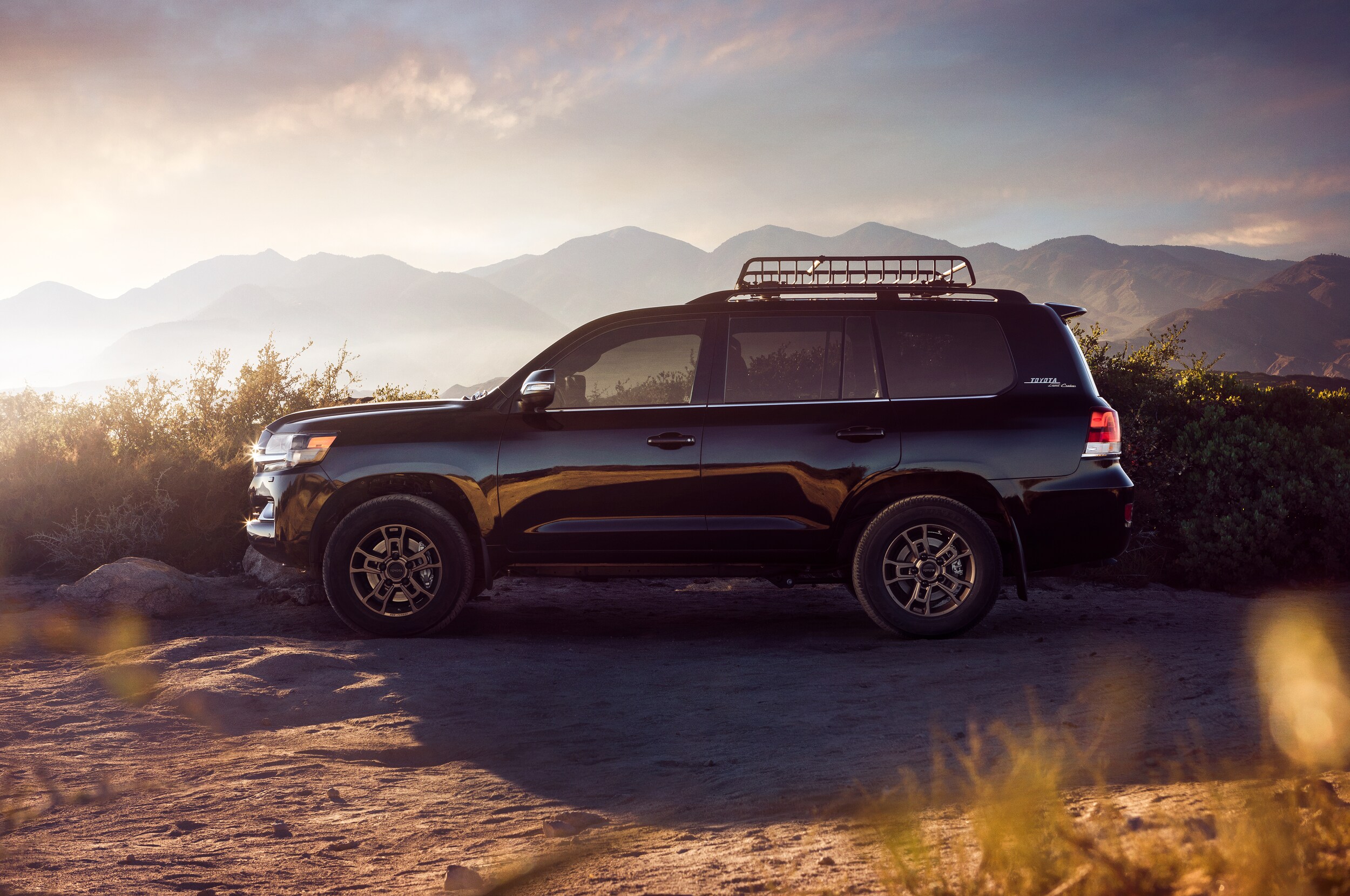 Land Cruiser
One of the original Toyota SUVs, the Land Cruiser gives you luxury while staying true to its reputation for off-roading. It comes standard with a 381-hp 5.7-liter V-8 engine with 401 lb-ft of torque. Full-time four-wheel drive is standard, and also included are handling features such as a two-speed transfer case and a locking center differential to help you tackle any terrain with confidence. It also tows up to 8100 lbs. The Land Cruiser's interior is sumptuous and roomy, with 16 cubic feet of cargo space behind the third row and 41 cubic feet behind the second.
​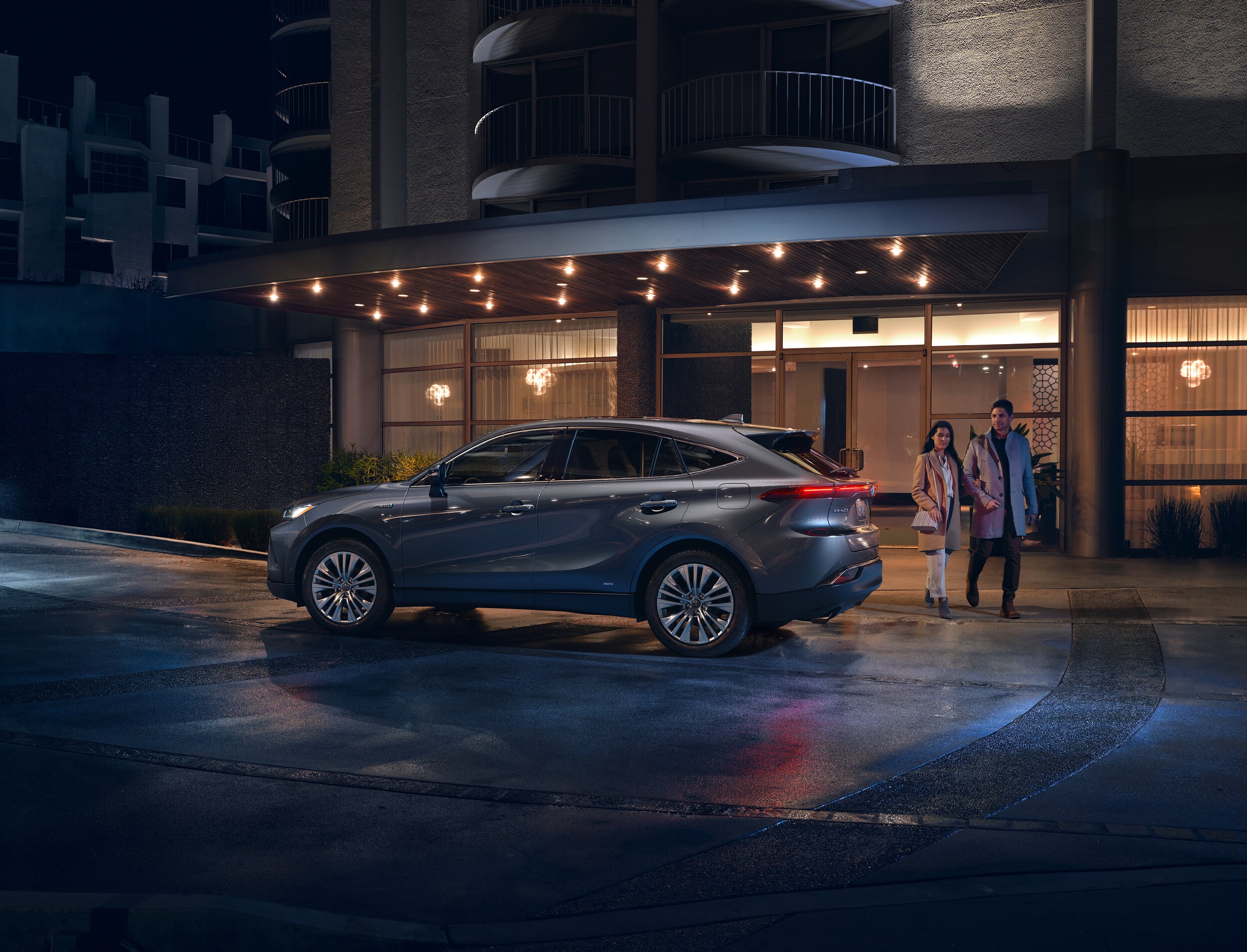 Venza
Looking for something sleek, fresh, and stylish? The Venza is the only SUV on the market that comes solely as a hybrid, a four-cylinder gas engine and three electric motors which give you 219 hp, and 40 mpg on the highway. All-wheel drive is standard. Its compact, sleek design still allows you to fit plenty of cargo, but the feature everyone is talking about is Star Gaze. This optional electrochromic panoramic sunroof has panels that go from transparent to opaque with the flip of a switch, perfect for shielding from or soaking in the Seguin sun.
Find Your Venza
Whatever your driving style and purpose for choosing an SUV, you now can see how Cavender Toyota keeps your options open. Each SUV strives for all-around reliability, safety, and power while fitting the specific needs of each family and driver. And now that you know all about the features, check out Cavendar Toyota's new inventory selection to learn about the one feature not mentioned here: fun.