available at
                       

                       Designed and assembled in America, the re-imagined Toyota Avalon is the
                       perfect storm of look and feel. We set out to combine next-level design with
                       signature Avalon comfort and ease. The result? Ideal driving conditions.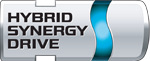 Toyota is proud to introduce the very first Avalon Hybrid.
                          A natural complement to the quick and precise road manners
                          of Avalon, our advanced hybrid technology is estimated to get an
                          impressive 40 city/39 highway/40 combined mpg rating. [1] 
                          Maximize your peace of mind with a
                          minimal carbon footprint.